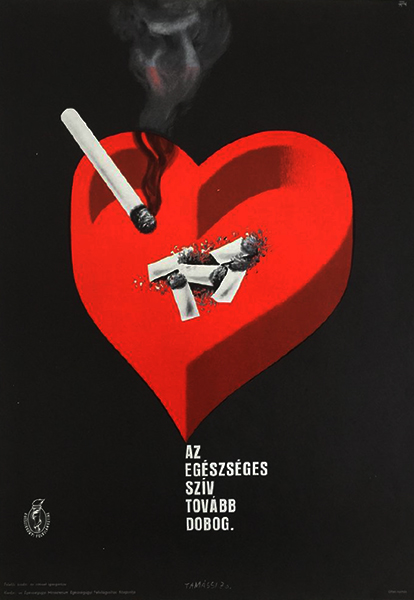 A healthy heart beats longer
Hungarian title:
Az egészséges szív tovább dobog
Artist:
Size:
Tamássi, Zoltán
B2 (cca. 50 x 70 cm)
Year:
Condition:
1979
Fine.
Material:
Paper, offset.
Price: $150
Description:
This was a very successful anti-smoking poster in the 1970s. The poster was published by the National Health Education Institute. It was published as part of a governmental health care campaign, in order to reduce smoking.
Zoltán Tamássi could express the bad effects of smoking in one compact image and in a very sharp slogan.
The same image appeared with a different slogan: "Smoking or health: make your choice".