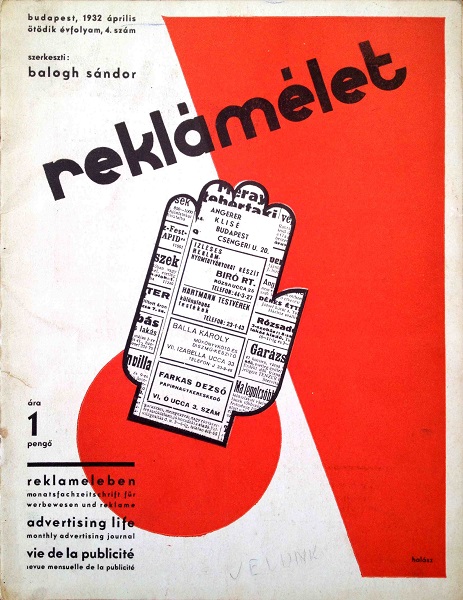 Advertising Life 1932 V. 4.
Hungarian title:
Reklámélet
Artist:
Size:
Halász, János (John Halas)
A4 (cca. 21 x 29 cm)
Year:
Condition:
1932
Fine. Stains on the front and back cover, tear at the spine.
Material:
Paper, lithography.
Price: $1000
Description:
This is the April issue of the monthly magazine from 1932. It was edited by Sádor Balogh. The title of the journal is displayed on the front cover in English, German and Hungarian, however, the texts in the paper are all in Hungarian only. The magazine contains articles about advertising art.