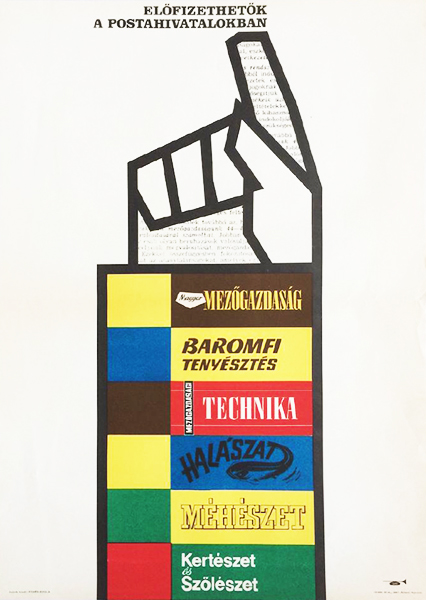 Agricultural magazines
Hungarian title:
Mezőgazdasági magazinok
Artist:
Size:
Gál, Mátyás
B2 (cca. 50 x 70 cm)
Year:
Condition:
1967
Fine, horizontal fold mark, discolouration.
Material:
Paper, offset.
Price: $80
Description:
The poster lists magazines to which subscription was available in the post offices. The logos and names of the magazinees are placed next to each other in colour blocks creating a sleeve of a shirt, while the hand is pointing on the top where the text reveals the location (post offices) where the subscriptions can be made.