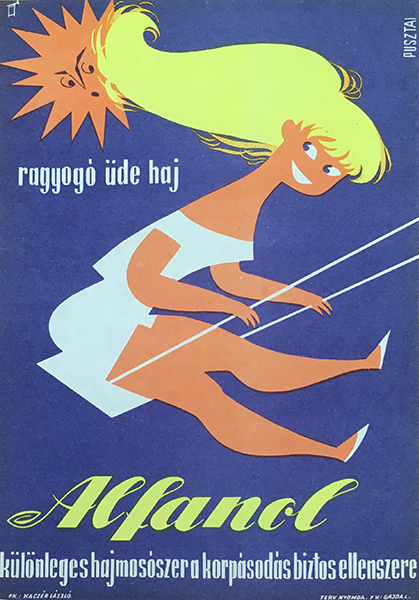 Alfanol - Shiny, fresh hair
Hungarian title:
Ragyogó, üde haj
Artist:
Size:
Pusztai, Pál
Tram poster (cca. 17 x 24 cm)
Year:
Condition:
1960s
Near mint.
Material:
Paper, offset.
Price: $120
Description:
Playful poster for an anti-dandruff shampoo, Alfanol. The girl is swaying in a swing, and her hair shines brighter than the sun. The sun is clearly jelous of the girl's beautiful hair.