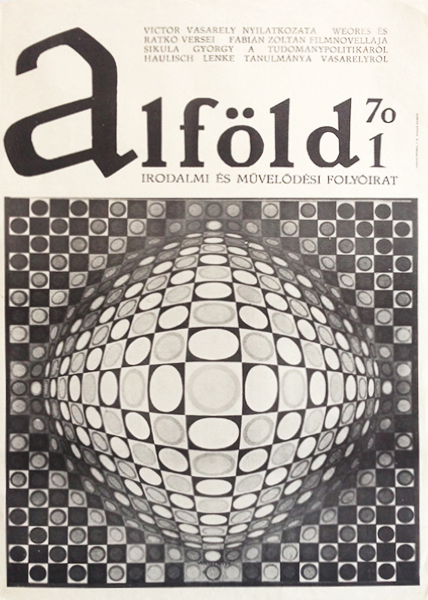 Alföld Journal
Hungarian title:
Alföldi folyóirat
Artist:
Size:
Unknown artist
A2 1/2 Sheet (cca. 42 x 59 cm)
Year:
Condition:
1970
Fine.
Material:
Price: $80
Description:
Poster for Alföld, a literary journal from the 1970s. The poster highlights the content of the current issue: Victor Vasarely's statement; poems by Weöres and Ratkó; a short film story by Zoltán Fábián; György Sikula's article about scientific politics; Lenke Haulisch's study on Vasarely.
The design uses a beautiful typography and one of Vasarely's artwork.