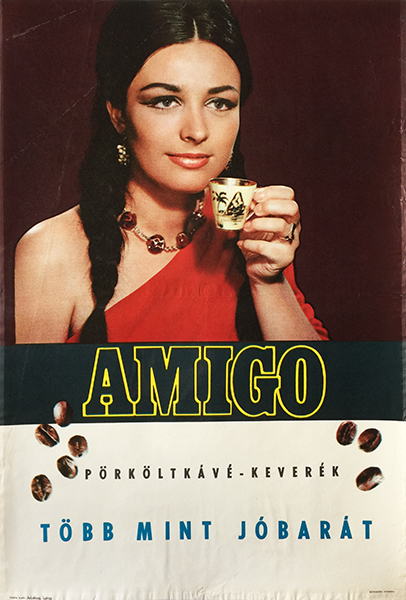 Amigo roasted coffee mixture - More than a good friend
Hungarian title:
Amigo pörkölt kávé keverék - Több, mint jó barát
Artist:
Size:
Unknown artist
B2 (cca. 50 x 70 cm)
Year:
Condition:
1969
Fine, light wear.
Material:
Paper, offset.
Price: $150
Description:
Photography based poster with the text: Amigo roast coffee mix: more than a good friend.