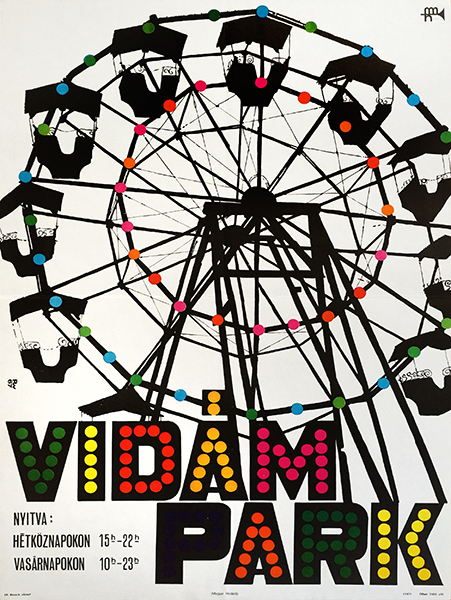 Amusement Park
Hungarian title:
Vidámpark
Artist:
Size:
Révész - Wigner
B2 (cca. 50 x 70 cm)
Year:
Condition:
1967
Fine, light fold marks.
Material:
Paper, offset.
Price: $350
Description:
Decorative poster promoting the amusement park. The famous artis couple applied the iconic image associated with the venue: the ferris-wheel. The white bacground serves as a perfect contrast for the black silhoutte of the wheel. The playful atmosphere is created by the colourful bulbs. that embellish both the wheel and the text, thus the text becomes an organicc part of the composition.