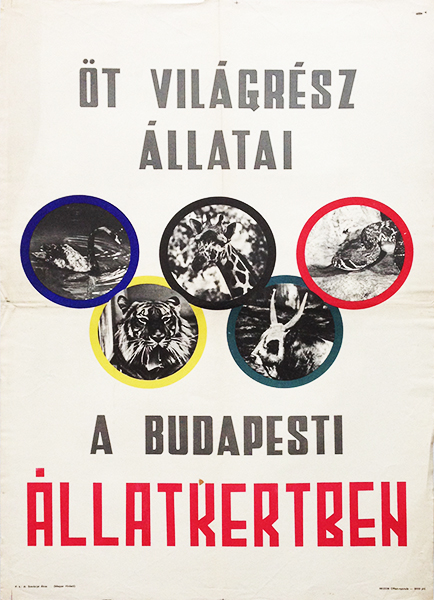 Animals from five continents in the Budapest Zoo
Hungarian title:
Öt világrész állatai a Budapesti Állatkertben
Artist:
Size:
Unknown artist
A1 1 Sheet (cca. 55 x 84 cm)
Year:
Condition:
1968
Fine.
Material:
Paper, offset.
Price: $100
Description:
The poster design uses the symbol of the Olympic Games, the five interlocking rings.