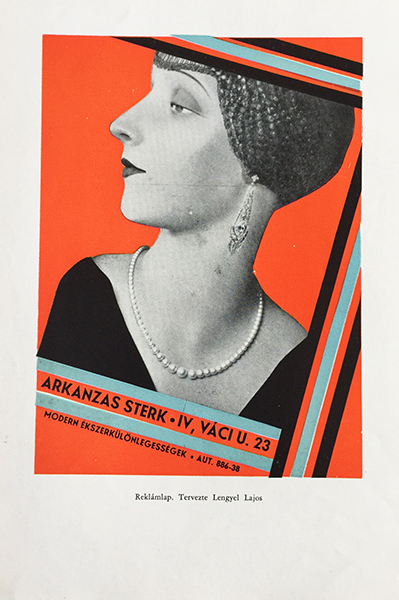 Arkanzas Sterk jewelers
Hungarian title:
Arkanzas Sterk modern ékszerkülönlegességek
Artist:
Size:
Lengyel, Lajos
A5 1/16 Sheet (cca. 15 x 21 cm)
Year:
Condition:
1929
Near mint.
Material:
Paper, letterpress.
Price: $150
Description:
This printed Avant garde advertising design was included in an issue of Magyar Grafika - an important and scarce journal -, in 1929.
Both the graphic design and the style of the lady on the picture exemplify the fashion tendencies in the 1920s.