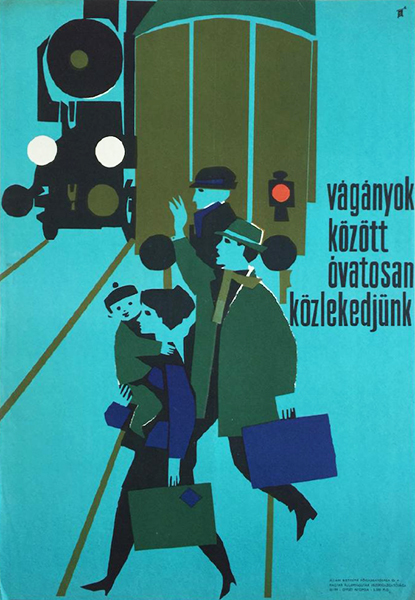 Be careful when crossing railway tracks
Hungarian title:
Vágányok között óvatosan közlekedjünk
Artist:
Size:
Gunda, Antal
B2 (cca. 50 x 70 cm)
Year:
Condition:
1965
Fine.
Material:
Paper, offset.
Price: $200
Description:
The poster was ordered by the National Railway Company (MÁV) and the by the National Insurance Company, who seems to worry about people moving by the tracks. The poster follows a decorative modern manner that was in fashion during the sixties. It shows the creative use of the paper-cut technique.