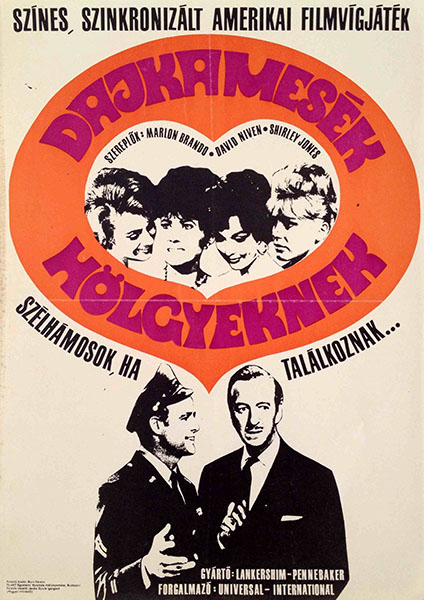 Bedtime Story
Hungarian title:
Dajkamesék hölgyeknek
Artist:
Size:
Unknown artist
A2 1/2 Sheet (cca. 42 x 59 cm)
Year:
Condition:
1970
Fine. Foxing along the left border, horizontal and vertical fold marks
Material:
Paper, intaglio.
Price: $80
Description:
Poster of the American comedy, Bedtime Story, starring Malon Brando. The story of two gigolos who vie to see which is the best at their profession.(source: imdb.com).
The design was made with a mixed technique: black and white photographs and drawing which was quite common in the late 1960s and early 1970s.