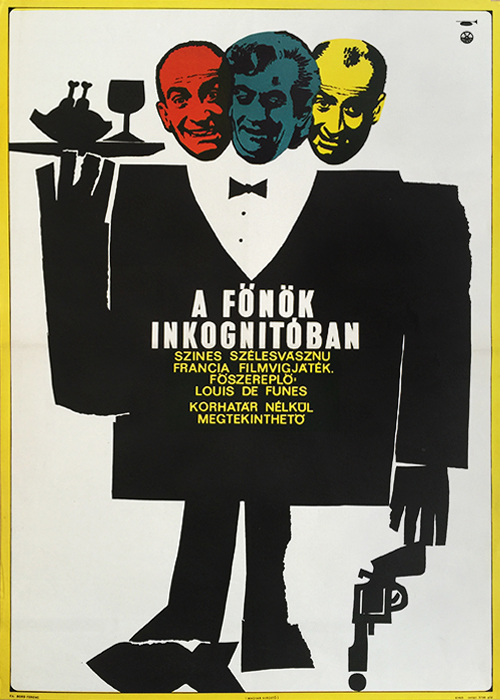 Big Restaurant, The
Hungarian title:
A főnök inkognitóban
Artist:
Size:
Kovács, Vilmos
A1 1 Sheet (cca. 55 x 84 cm)
Year:
Condition:
1967
Fine, one horizontal fold mark.
Material:
Price: $150
Description:
First release poster of the movie in Hungary.
The Big Restaurant (French: Le Grand Restaurant), is a French comedy thriller film from 1966, directed by Jacques Besnard, written by Jean Halain and Louis de Funès, starring Louis de Funès and Bernard Blier. Top-notch french restaurant owner Monsieur Septime is involved in crime when one of his famous guests disappears. (source: imdb.com) The humorous composition uses the mixed technique of paper cut-out and burned photography. The white background highlights the huge black figure with three different coloured heads who holds a tray in his one hand and a gun in the other one.