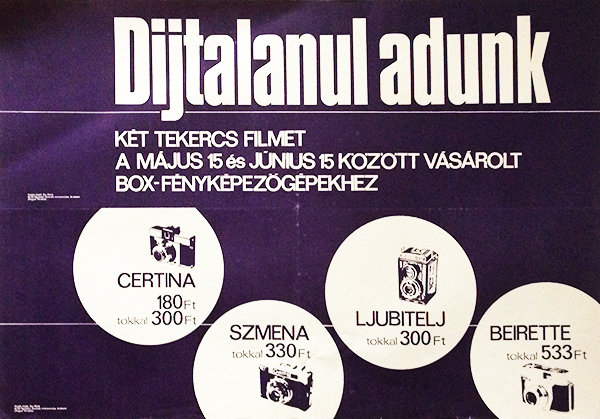 Box camera
Hungarian title:
Box-fényképezőgép - Díjtalanul adunk két tekercs filmet
Artist:
Size:
Unknown artist
A1 1 Sheet (cca. 55 x 84 cm)
Year:
Condition:
1968
Fine.
Material:
Paper, intaglio.
Price: $150
Description:
Poster for promoting the box-cameras. It says that: We give two rolls of film for free, if you buy box cameras. The advertised camera brands are: Certina, Szmena, Ljubitelj, Beirette. The composition is landscape and very contains only the main information: the details of the offer and the pictures and names of the cameras.