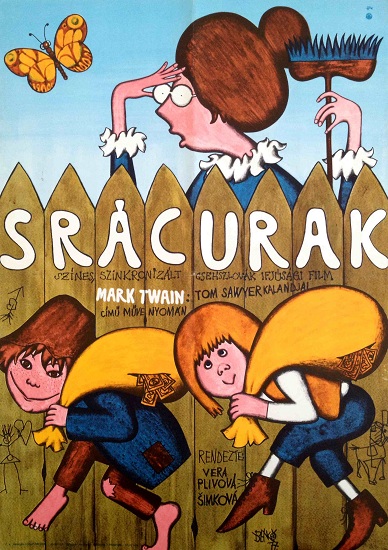 Boys Will Be Boys
Hungarian title:
Srácurak
Artist:
Size:
Benkő, Sándor
A2 1/2 Sheet (cca. 42 x 59 cm)
Year:
Condition:
1977
Near mint, fold marks. Near mint.
Material:
Price: $70
Description:
Lovely poster for a Czechoslovakian animation movie, (original title: "Páni kluci") based on Mark Twain's Tom Sawyer. The design is created by Sándor Benkő, the famous circus-poster designer of the age.