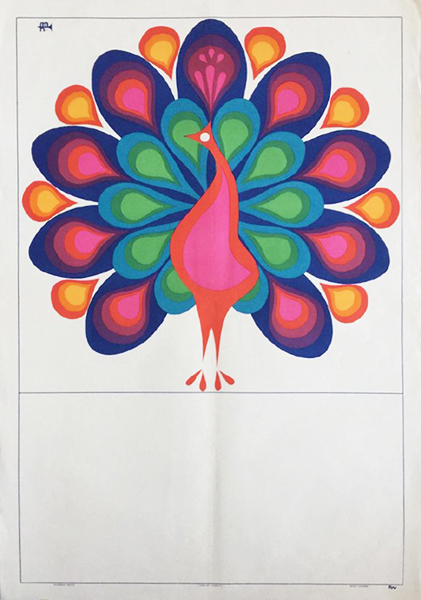 Budapest Art Weeks
Hungarian title:
Budapesti művészeti hetek
Artist:
Size:
Révész - Wigner
A1 1 Sheet (cca. 55 x 84 cm)
Year:
Condition:
1960s
Fine, fold marks, light creasing.
Material:
Paper, offset.
Price: $100
Description:
The Budapest Art Weeks was an event series first held in 1967. During the week the ones interested could visit concets, cinemas, theatres or exhibitions. The peacock was the emblem of the event referring to its aesthetic diversity. This decorative piece is a bianco one, the title, venue and date of the program held within the frames of the art week was supposed to be indicated below the peacock, in the blank area.
The colourful, stylized image of the bird is completely symmetric apart from the body what gives a relaxing feeling to it as well as the mandala-like construction of the picture and the bright colours.