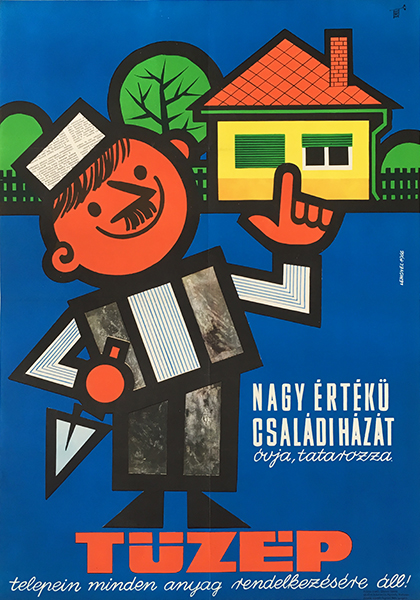 Building yards
Hungarian title:
TÜZÉP
Artist:
Size:
Lengyel, Sándor
B2 (cca. 50 x 70 cm)
Year:
Condition:
1966
Fine.
Material:
Paper, offset.
Price: $200
Description:
The poster promotes TÜZÉP (abbreviation in Hungarian for 'Tüzelőszer- és Építőanyag-kereskedelmi Vállalat' 'Fire Material and Building Material Trading Company).
The text on the poster says: Protect and renovate your family house of a high value. You can find all materials you may need at TÜZÉP.