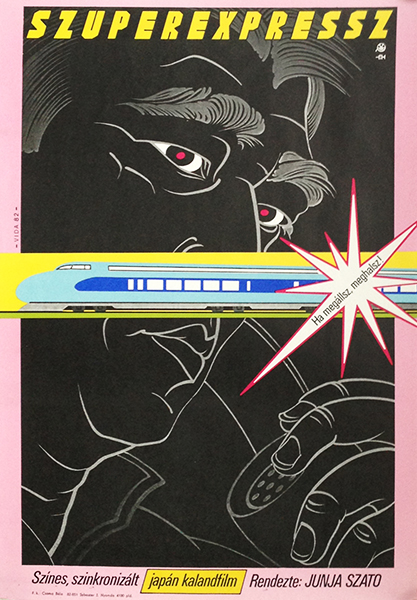 Bullet Train, The
Hungarian title:
Szuperexpressz
Artist:
Size:
Vida, Győző
A2 1/2 Sheet (cca. 42 x 59 cm)
Year:
Condition:
1982
Fine.
Material:
Paper, offset.
Price: $110
Description:
The Bullet Train is a 1975 Japanese disaster film directed by Junya Satō and starring Sonny Chiba and Ken Takakura. A Shinkansen "bullet train" is threatened with a bomb that will explode automatically if the train slows below 80 km/h unless a ransom is paid. Police race to find the bombers and to learn how to defuse the bomb.
The strong, contrasted colours and the comic-style composition resembles the style of the pop art period.