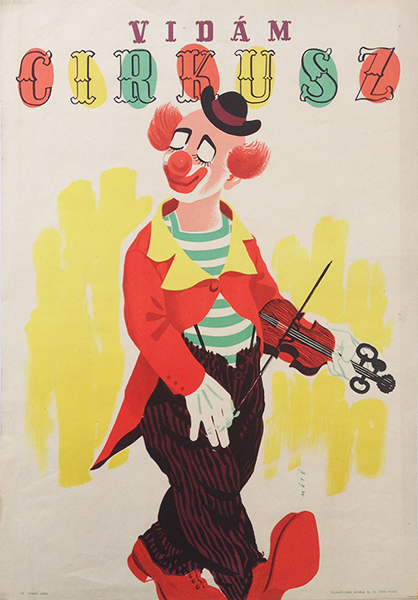 Cheerful circus
Hungarian title:
Vidám cirkusz
Artist:
Size:
Máté, András
B2 (cca. 50 x 70 cm)
Year:
Condition:
1955
Fine. Creases and a small tear along the left border.
Material:
Paper, offset.
Price: $200
Description:
Very decorative circus poster depicting a clown playing the violin. The colours are beautiful and vivid . The background is idly painted what allows the nicely drawn figure of the clown get more attention.