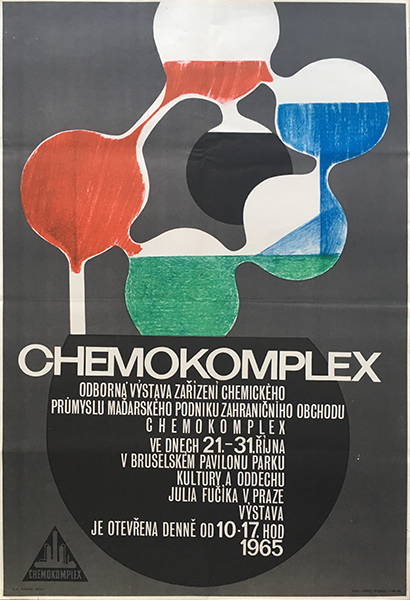 Chemokomplex
Hungarian title:
Chemokomplex
Artist:
Size:
Unknown artist
A1 1 Sheet (cca. 55 x 84 cm)
Year:
Condition:
1965
Fine.
Material:
Paper, offset.
Price: $100
Description:
Poster of Chemokomplex Exhibition. Chemokomplex is a chemical industry machinery and device import and export company.
The text on the poster is in Slovakian. The event took place in 1965, in Prague.