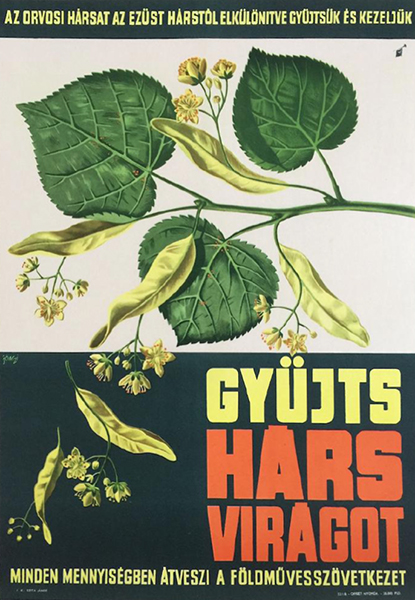 Collect linden flowers
Hungarian title:
Gyűjts hársvirágot
Artist:
Size:
Gönczi Gebhardt, Tibor
B2 (cca. 50 x 70 cm)
Year:
Condition:
1960s
Near mint.
Material:
Paper, offset.
Price: $100
Description:
The poster motivates people to collect linden flower. It gives some instructions on how to store them properly. The poster consists of a realistic depiction of the plant and bold typography.