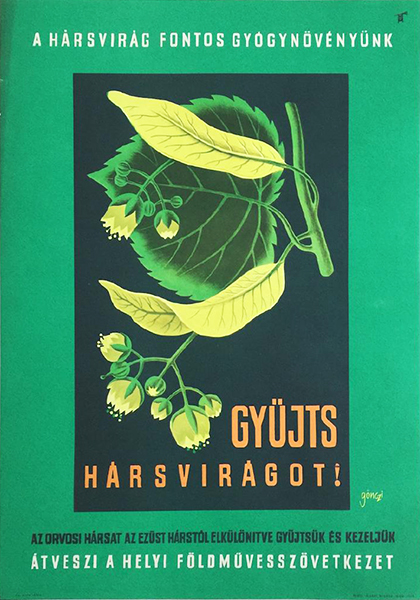 Collect linden flowers!
Hungarian title:
Gyűjts hársvirágot!
Artist:
Size:
Gönczi Gebhardt, Tibor
B2 (cca. 50 x 70 cm)
Year:
Condition:
1966
Fine, creasing and a few small tears at the top left corner.
Material:
Paper, offset.
Price: $120
Description:
The poster motivates people to collect linden flower. It gives some instructions on how to store them properly and it says that the plant is an important medical herb. The poster displays the realistic depiction of the plant. Green colour dominates the composition.