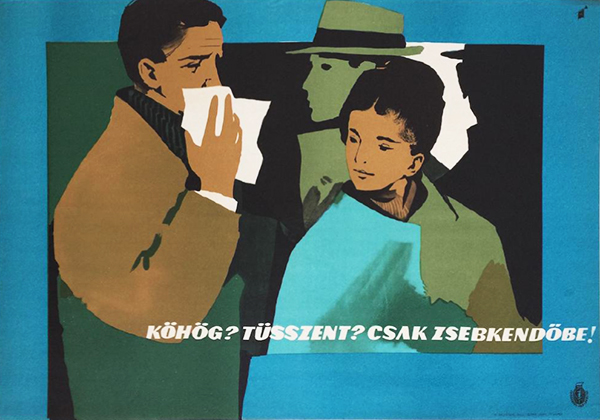 Cough? Sneeze? Always into the tissue!
Hungarian title:
Köhög? Tüsszent? Csak a zsebkendőbe!
Artist:
Size:
Gunda, Antal
B2 (cca. 50 x 70 cm)
Year:
Condition:
1965
Fine.
Material:
Paper, offset.
Price: $250
Description:
Governmental propaganda poster from the early 1960s. The poster tries to educate people to the correct behavior. It is a nice painted (watercolor) composition by Antal Gunda.