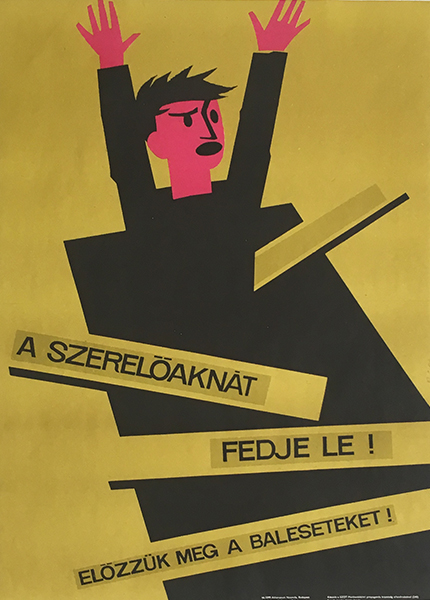 Cover the inspection pits!
Hungarian title:
A szerelőaknát fedje le!
Artist:
Size:
'Szi'
B2 (cca. 50 x 70 cm)
Year:
Condition:
1966
Fine, restored.
Material:
Paper, offset.
Price: $250
Description:
Decorative work safety propaganda poster from the 1960s. The text says: Cover the inspection pits! Prevent accidents. The bright pink catches the eye and it is in strong contrast with the black hole the inattentive worker is falling into. The texts appear as the pieces that were uncarefully placed to cover the pit and now are falling apart.