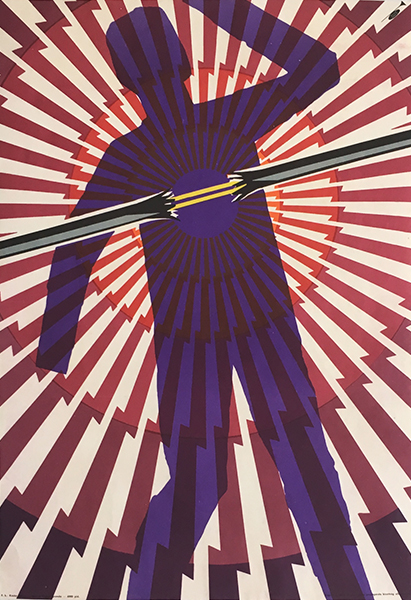 Electric shock!
Hungarian title:
Légy figyelemmel a kábelhasználatra - kerüld el az áramütést!
Artist:
Size:
Unknown artist
B2 (cca. 50 x 70 cm)
Year:
Condition:
1966
Fine. Restored. Some stains on the surface.
Material:
Paper, offset.
Price: $200
Description:
Be attentive to cable usage - avoid electric shock!
Decorative work safety propaganda poster from the 1966. There is no text on the composition but the visual language tells everything the audience needs to know. If the worker is unattentive of a proper cable usage he can be subjected to electric shock. The composition resembles the pop art style due to the comic-like image and the colours.