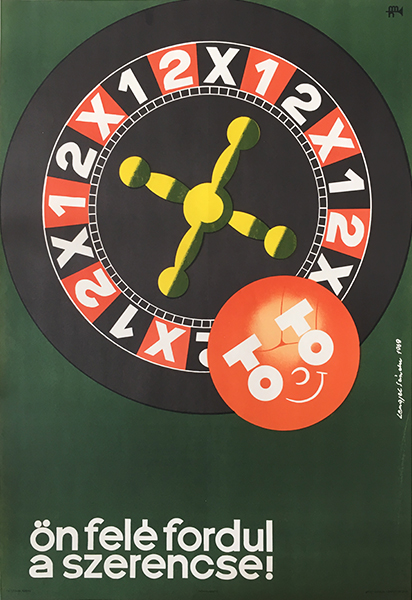 Football pool. Luck will come to you!
Hungarian title:
Toto. Ön felé fordul a szerencse
Artist:
Size:
Lengyel, Sándor
B2 (cca. 50 x 70 cm)
Year:
Condition:
1969
Fine.
Material:
Paper, offset.
Price: $150
Description:
Poster advertising football pool. The slogan is visually represented: 'luck will come to you'. The symbol of luck is the roulette wheel, and the logo of Toto (football pool) is the roulette ball. The deep green and brownish colours of the poster create the elegant atmosphere of a casino.