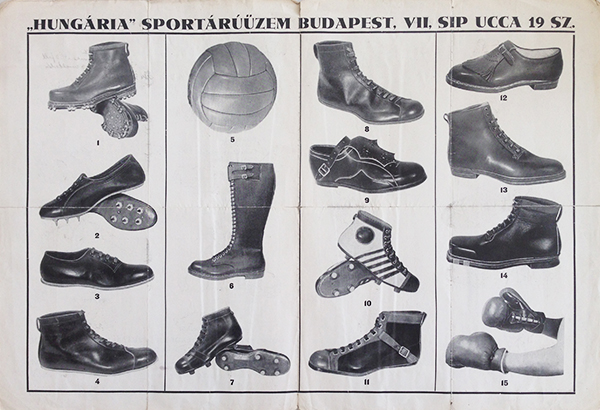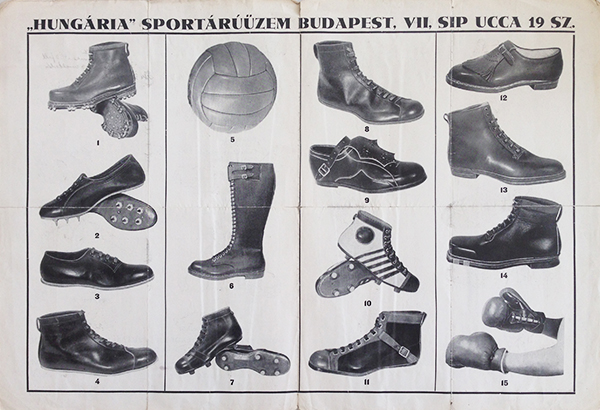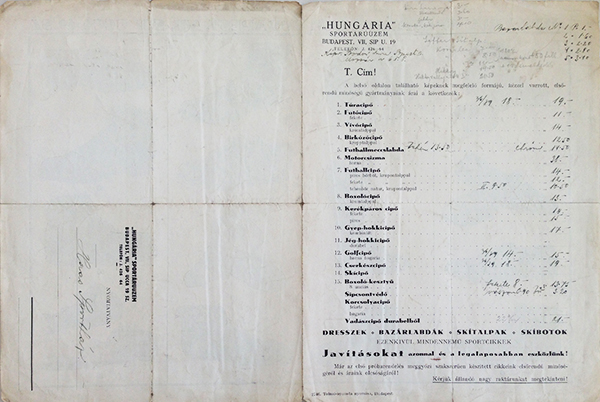 Hungária sporting goods factory
Hungarian title:
"Hungária" sportárúüzem
Artist:
Size:
Unknown artist
Pre-war 1/4 Sheet (cca. 31 x 48 cm)
Year:
Condition:
1930s
Good, horizontal and vertrical fold marks, small holes where the fold marks meet, tears and creases along the border, dirt and ceases along the surface
Material:
Paper, offset.
Price: $200
Description:
Inside of a brochure advertising sport equipment mainly shoes. The equipment were offered for the following sports, respectively: hiking, running, fencing, wrestling, soccer ball, motorbike, soccer shoes, boxing, bicycle, field hockey, ice hockey, golf, scout boy shoes, skiing, boxing gloves. The inside of the brochure presents photos of the products and if folded the other side shows a price list, partly hand written and a description of the services offered by the company.