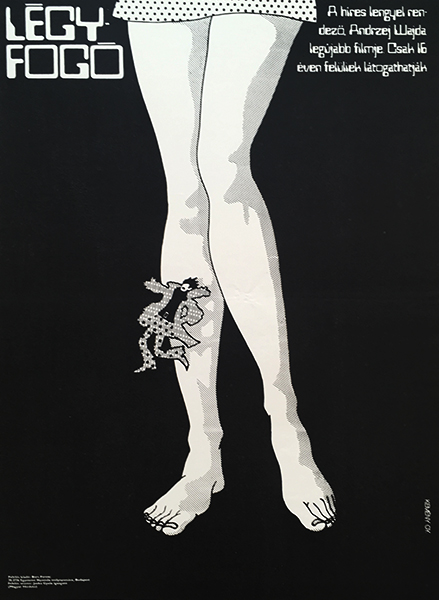 Hunting Flies
Hungarian title:
Légyfogó
Artist:
Size:
Kemény, György
A2 1/2 Sheet (cca. 42 x 59 cm)
Year:
Condition:
1970
Fine, vertical fold mark.
Material:
Paper, offset.
Price: $140
Description:
Monochrome, drawn comic-like composition by György Kemény for a 1969 Polish comedy film, Hunting Flies (Polish: Polowanie na muchy) directed by Andrzej Wajda. The film was entered into the 1969 Cannes Film Festival.
The story is about Wlodek, a shy man who's afraid of his mother as well as his wife. However, upon meeting Irena, his life takes a new turn... (source: imdb.com)