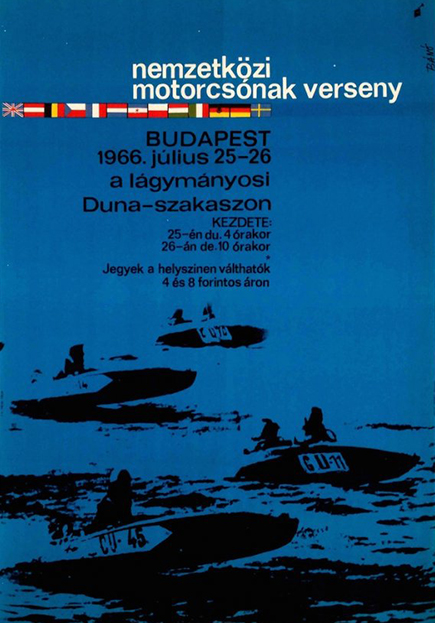 International motorboat competition
Hungarian title:
Nemzetközi motorcsónak verseny
Artist:
Size:
Bánó, Endre
B2 (cca. 50 x 70 cm)
Year:
Condition:
1966
Fine, horizontal and vertical fold marks.
Material:
Paper, offset.
Price: $120
Description:
The poster advertises the event of the International motorboat competition held in 1966 in Budapest on the Danube.
The information it gives about the competition are the prices, the date, place and starting time. The participating countries are indicated by flags.