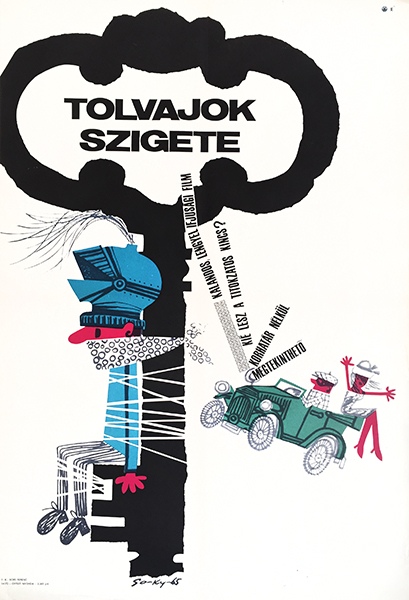 Island of Thieves
Hungarian title:
Tolvajok szigete
Artist:
Size:
So-Ky
A1 1 Sheet (cca. 55 x 84 cm)
Year:
Condition:
1965
Very good, fold marks.
Material:
Paper, offset.
Price: $120
Description:
Who will get the mysterious treasure? Hungarian poster for the Polish youth adventure movie.
The design was created by So-Ky (Sós, László - Kemény, Éva), an artist couple who have been working together since the beginning of the 1950s. Their posters represent the typical visual culture of the 1960s, illustrating a style known today as "retro" or socialist modernism that defined the furniture, architecture, and graphic design of the period. So-Ky used several techniques, like paper cut, drawing, photo, photomontage and they often have used only clear typographic design.