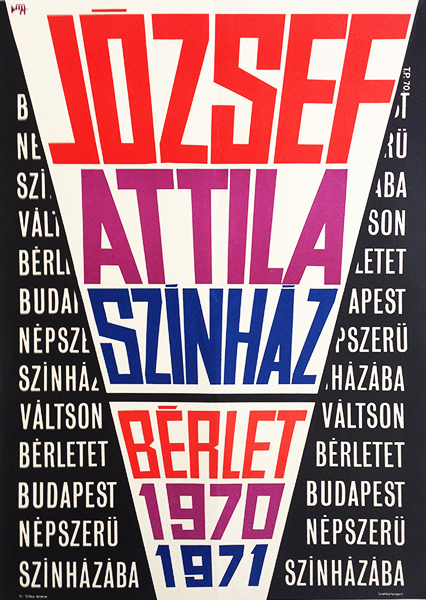 József Attila Theater season ticket for 1970-1971
Hungarian title:
József Attila Színház bérlet 1970-1971
Artist:
Size:
'T.P.'
B2 (cca. 50 x 70 cm)
Year:
Condition:
1970
Fine.
Material:
Paper, offset.
Price: $200
Description:
Decorative typographical poster to promote József Attila Theatre. The design consists of a huge exclamation mark which is filled the name of the theater and the information that season tickets are available for the season 1970 and 1971. The words are written with simple but colourful letters in front of a white background that creates a beautiful contrastin image with the black environment on which the following text is written repetitively: buy season ticket to the popular theatre of Budapest.