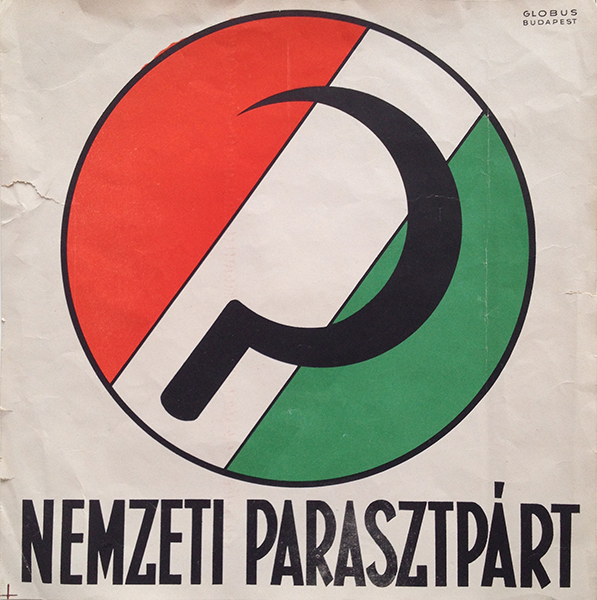 National Peasants' Party
Hungarian title:
Nemzeti Parasztpárt
Artist:
Size:
Unknown artist
Double Tram poster (cca. 24 x 34 cm)
Year:
Condition:
1945-1947
Very good, few small tears, light creasing. Very good.
Material:
Paper, offset.
Price: $150
Description:
The National Peasants' Party's poster was either made for the 1945 or the 1947 elections. It is a unusual square-shaped size, a cca. 24x24 cm poster, which is between a tram and a double tram poster in size. It features the emblem of the party, a sickle in front of the Hungarian tricolor.