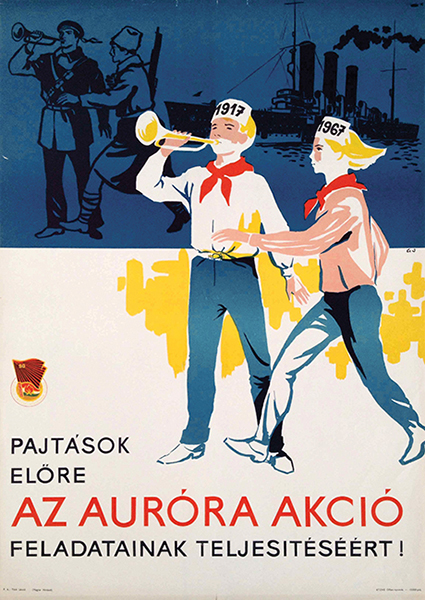 Pals, onward!
Hungarian title:
Pajtások, előre!
Artist:
Size:
Unknown artist
A1 1 Sheet (cca. 55 x 84 cm)
Year:
Condition:
1967
Very Good. Horizontal fold mark, small tears along the border, light creases.
Material:
Paper, offset.
Price: $300
Description:
The poster addresses young people to fulfill the tasks of the Aurora Operation. - Signed as 'GJ'
Aurora was the name of the battleship which iniciated the Russian revolution in 1917. The young pioneers play a typical Hungarian game, the "War of Numbers". In the background we see the historical scene with the battleship.