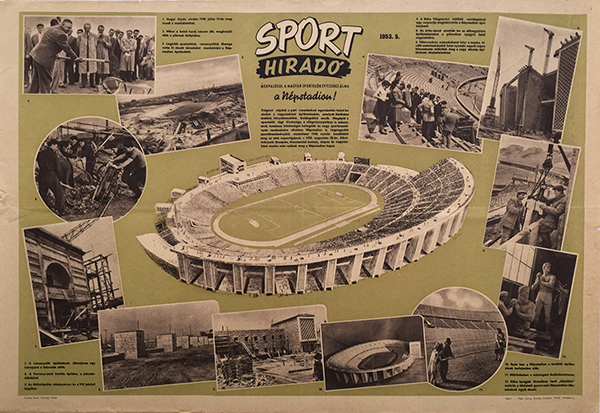 People's Stadium - Sports News
Hungarian title:
Népstadion - sporthíradó
Artist:
Size:
Unknown artist
B1 (cca. 70 x 100 cm)
Year:
Condition:
1953
Fine, fold marks, creases along the border.
Material:
Paper, offset.
Price: $300
Description:
The poster reports about the construction of the biggest stadium in Budapest. The People's Stadium is standing until today in Pest, it is still the biggest sport facility in the city. This poster shows pictures about it's construction.
The building of the stadium is presented as a great achievement of the socialist state.