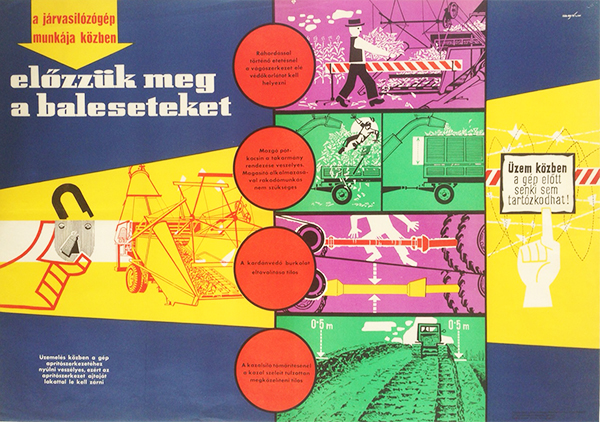 Prevent Accidents While Using Silage Clutter
Hungarian title:
Előzzük meg a baleseteket a silózógép használata közben
Artist:
Size:
Bottlik, József
A1 1 Sheet (cca. 55 x 84 cm)
Year:
Condition:
1965
Fine, fold marks, creases along the border.
Material:
Paper, offset.
Price: $130
Description:
Sándor Bottlik's drawing-like and colourful workers safety poster shows how to prevent accidents while using a silage clutter. It tells where to put a guard rail, how to arrange the forage and warns the workers to don't stand in front of the machine.