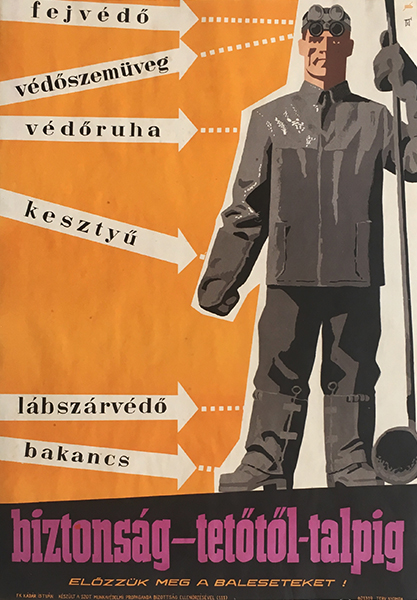 Safety from head to toe
Hungarian title:
Biztonság tetőtől - talpig
Artist:
Size:
Bottlik, József
B2 (cca. 50 x 70 cm)
Year:
Condition:
1962
Fine, restored.
Material:
Paper, offset.
Price: $170
Description:
Decorative work safety propaganda poster from the 1962. The text says: Safety from head to toe. Prevent accidents. The author of the poster depicted a man in proper work wear and marked each item he wears: helmet, protective glasses, protective clothing, gloves, gaiter, workboots.