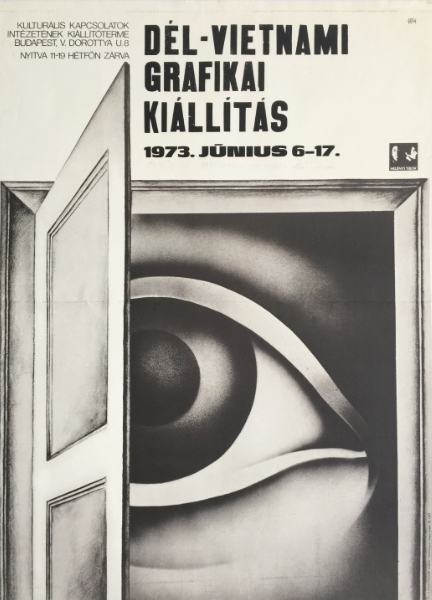 South Vietnamese Graphic Art Exhibition
Hungarian title:
Dél-Vietnami Grafikai Kiállítás
Artist:
Size:
Helényi, Tibor
B2 (cca. 50 x 70 cm)
Year:
Condition:
1973
Fine, fold marks, light wear.
Material:
Paper, offset.
Price: $150
Description:
Poster by Tibor Helényi to prommote the Vietnamese Graphic Exhibition. Helényi is mostly known for his outstanding Star Wars movie poster designs, however, he was active on other fields as well. On this exhibition poster he used an eye peeking through the window what makes the viewer associate with exhibitions opening the door of other cultures to the wide public. The black and wide drawn compositin has a surrealistic touch.