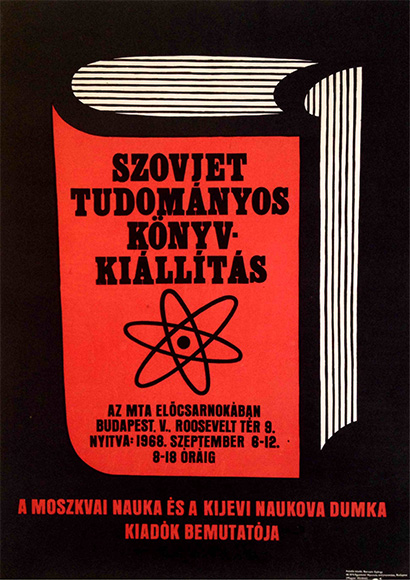 Soviet Science Book Exhibition
Hungarian title:
Szovjet Tudományos Könyv Kiállítás
Artist:
Size:
Unknown artist
B2 (cca. 50 x 70 cm)
Year:
Condition:
1968
Near mint.
Material:
Paper, intaglio.
Price: $120
Description:
Simple but impressive design for a science fair and show. On the book's cover, the sign of the atom refers to the developments of the natural sciences in the Soviet Union.