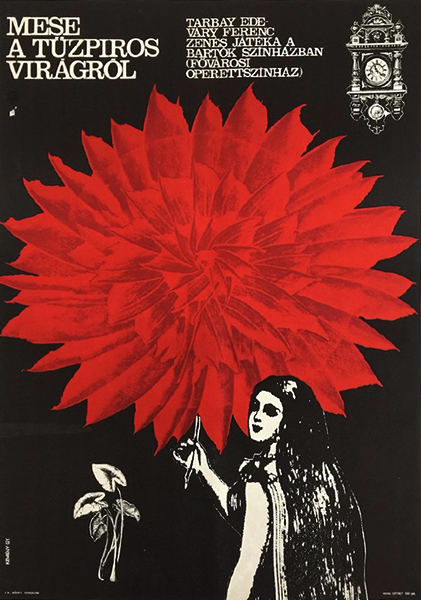 Tale of a Fiery Red Flower
Hungarian title:
Mese a tűzpiros virágról
Artist:
Size:
Kemény, György
B2 (cca. 50 x 70 cm)
Year:
Condition:
1966
Fine.
Material:
Paper, offset.
Price: $140
Description:
Gyorgy Kemeny's early work for a musical play of the Bartok Theatre (Capital Operetta Theatre). The poster advertises the performance of a fairy tale story, written by Ede Tarbay and Ferenc Vary. The poster represents Kemeny's early style. He used drawing, paper cut out and painting.