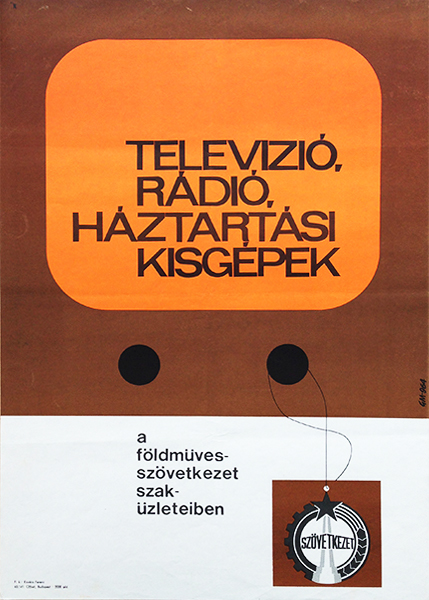 Television - Radio - Home Appliances
Hungarian title:
Televízió, rádió, háztartási kisgépek
Artist:
Size:
Gál, Mátyás
B2 (cca. 50 x 70 cm)
Year:
Condition:
1964
Near mint.
Material:
Paper, offset.
Price: $120
Description:
The piece is advertising the Tiller Association's shop, where television, radio and home appliances can be found.