Terminator, The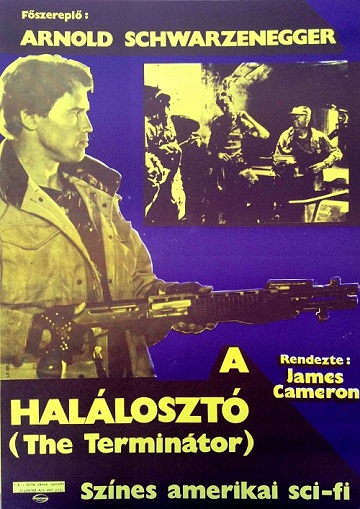 Hungarian title:
A halálosztó (The Terminátor)
Artist:
Size:
Unknown artist
A2 Half Sheet (cca. 59 x 42 cm)
Year:
Price:
1988

$150

$100
Description:
The Terminator is a 1984 American science fiction action film directed by James Cameron, co-written by Cameron, Gale Anne Hurd and William Wisher Jr. and starring Arnold Schwarzenegger, Michael Biehn, and Linda Hamilton. The film was produced by Hemdale Film Corporation and distributed by Orion Pictures, and filmed in Los Angeles. Schwarzenegger plays the Terminator, a cyborg assassin sent back in time from the year 2029 to 1984 to kill Sarah Connor, played by Hamilton. Biehn plays Kyle Reese, a soldier from the future sent back in time to protect Sarah. (source: wikipedia.org) Signed: L.S.