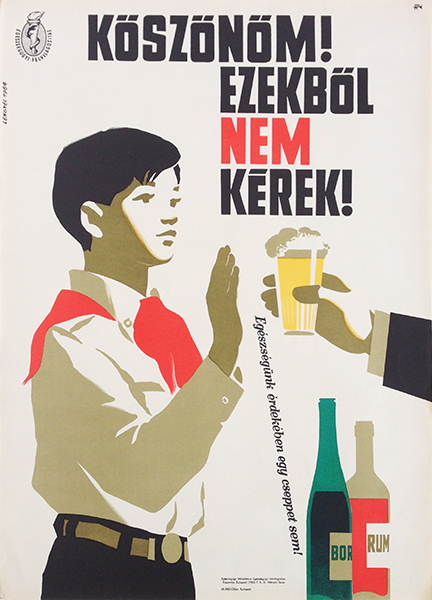 Thanks! I don't want any of these! Beer, wine, rum
Hungarian title:
Köszönöm! Ezekből nem kérek!
Artist:
Size:
Lengyel, Sándor
B2 (cca. 50 x 70 cm)
Year:
Condition:
1964
Fine, light fold marks. Fine.
Material:
Paper, offset.
Price: $250
Description:
Impressive anti-alcohol poster by Sándor Lengyel. The young boy resists the offer or different alcohol types: beer, wine and rum. The red scarf makes clear that he is a young pioneer.
The subheadline makes the statement even stronger: "For the sake of our health: not even one drop!"