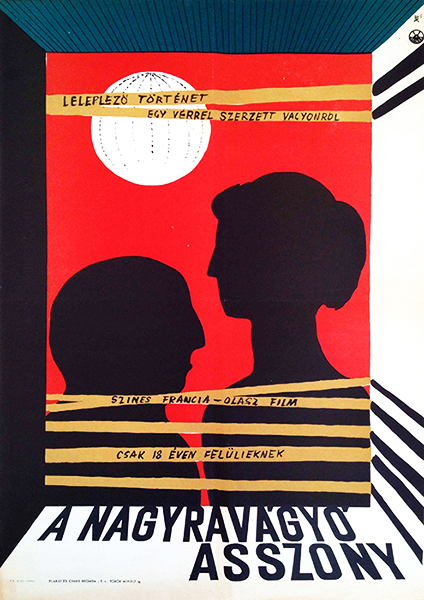 The Ambitious One
Hungarian title:
A nagyravágyó asszony
Artist:
Size:
Unknown artist
A2 1/2 Sheet (cca. 42 x 59 cm)
Year:
Condition:
1959
Fine, with fold marks. Fine.
Material:
Price: $120
Description:
Colourful movie poster from the 1960's for an Italian-French-Austral drama, L'Ambitieuse.
This drama about love, betrayal, and ambition stars Richard Basehart as Georges, the spineless husband of Dominique (Andrea Parisy) a woman who has enough ambition for the both of them. Edmond O'Brien is the unfortunate boss who has allowed some deeds on valuable Tahitian phosphate mines to lapse. While the wife keeps the boss distracted with a series of sexual encounters, she also convinces her husband to transfer the deeds to their names. After the deed is done, so to speak, the couple slowly climb up the economic and social ladder. But since karma never sleeps, they ultimately have to face the consequences of their actions.