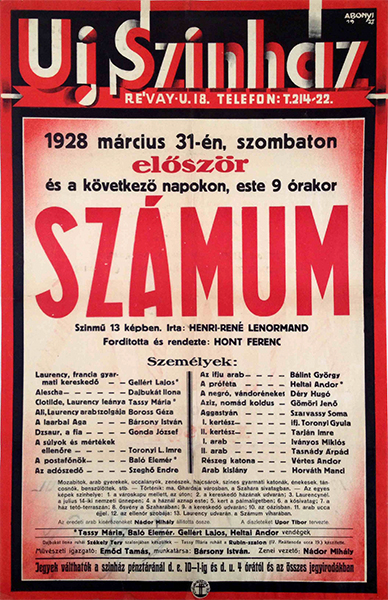 The Simoom at New Theatre
Hungarian title:
Számum az Új Színházban
Artist:
Size:
Abonyi
Pre-war 1 Sheet (cca. 63 x 95 cm)
Year:
Condition:
1928
Fine, Restored. Fine.
Material:
Paper, lithography.
Price: $150
Description:
Poster for the premier of Henri-René Lenormand's play, The Simoom (French: Le Simoun) at the New Theatre, Budapest. The premier took place on March 31st, 1928. Signed on the top: Abonyi. The poster is simple, with a decorative modernist typography on the top.