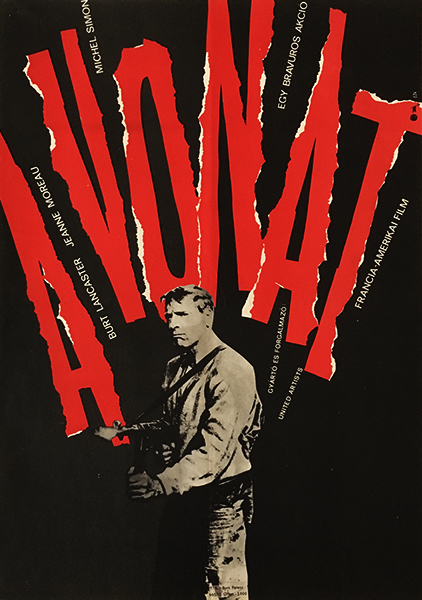 Train, The
Hungarian title:
A vonat
Artist:
Size:
Zelenák, Crescencia
A2 1/2 Sheet (cca. 42 x 59 cm)
Year:
Condition:
1966
Fine.
Material:
Paper, offset.
Price: $150
Description:
Poster for the first release of the movie in Hungary.
In 1944, a German colonel loads a train with French art treasures to send to Germany. The Resistance must stop it without damaging the cargo. (source: imdb.com).
The film stars great actors, for example: Jeanne Moreau and Burt Lancester. The design was made with a mixed technique of photography and paper cut-out.