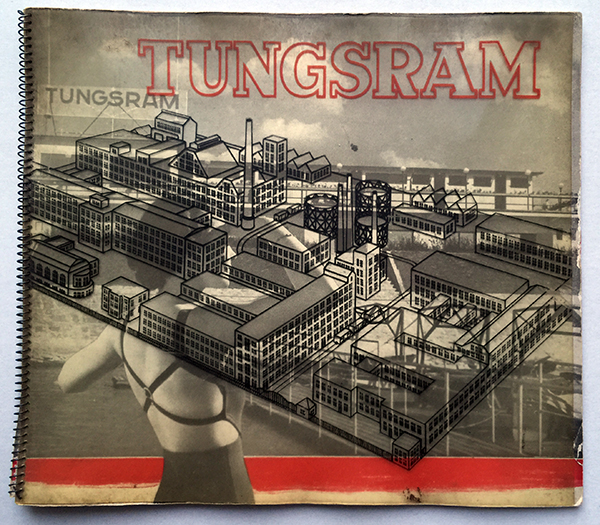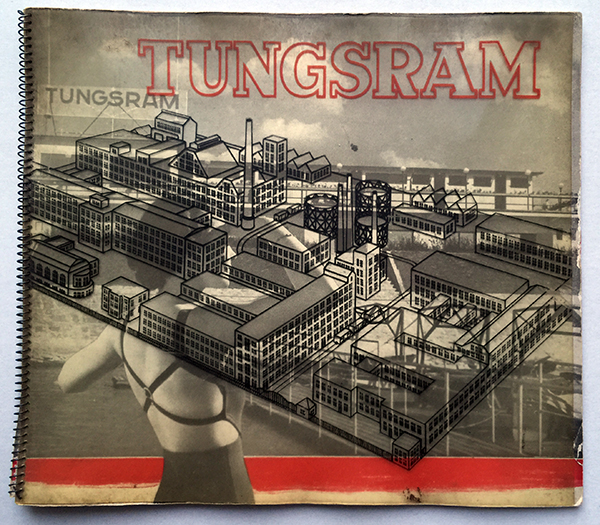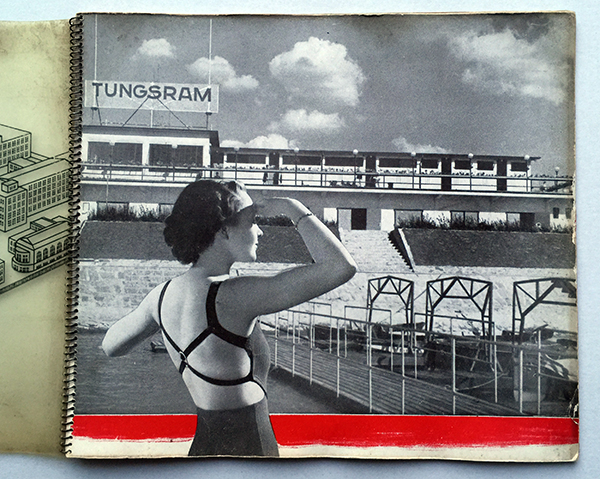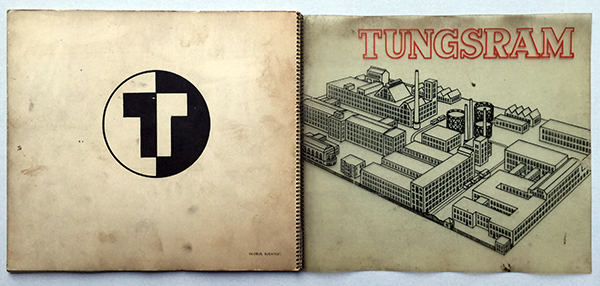 Tungsram factory welfare institutions
Hungarian title:
Tungsram Művek népszerűsítő katalógus
Artist:
Size:
Csemiczky, Tihamér
Non-standard size
Year:
Condition:
1930s
Fine. Light stains, small paper loss on the first 3 pages, small tears.
Material:
Paper, offset.
Price: $600
Description:
Small book or album for advertising the Tungsram Factory's welfare facilities. Size: cca. 22 x 19 cm. The booklet is bount with spiral, there is a plastic cover on the top with an axonometric drawing of Tungsram factory. The brochure consists of 20 pages.
The text inside the cover page says: Tungsram Factory has always put a high emphasis on the perfection of its welfare institutions. The Tungsram holiday and sport resorts, culture and welfare appliances provide everything what the company's and its subsidiary's more than 6000 workers and their families might need in order to use their free time after work for relaxing and taking care of their health, having fun and satisfy their intellectual needs.
After this introduction text the brochure presents the facilities offered by Tungsram: Tungsram water sports resort on the Danubee, swimming pool for children and adults, boat house with canoes, pitch which is for tennis in summer and ice-skateing in winter, inside athletic hall when the weather is bad, fencing club, football pitch. Besides the sport facilities there was a canteen, a library, theater hall, culture house. Each possibility is presented in words on one page and with a black, white and red photomontage on the opposite page. The finishing text on the last page says: Hygienic work environment, diverse cultural facility, modern, well-equipped sport- and holiday resorts, great meal offers - everything for the health and work spirit of the Tungsram-employees.