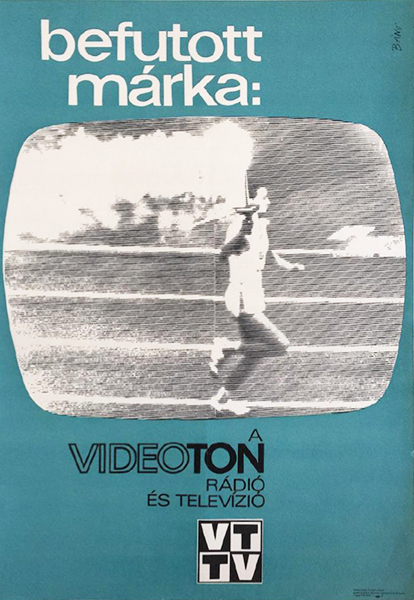 Videoton radio and television
Hungarian title:
Befutott márka: Videoton rádió és televízió
Artist:
Size:
Bánó, Endre
A1 1 Sheet (cca. 55 x 84 cm)
Year:
Condition:
1968
Fine.
Material:
Paper, offset.
Price: $180
Description:
The poster advertises Videoton, the Hungarian electronics manufecturer. Videoton was established in 1938. In 1950 the company was nationalized, became state owned. It developed, manufactured and sold Videoton branded consumer electronics, IT and defence electronics products.
The poster was made with photomontage technique. In the middle the photography of an athlete appears in the shape of a television. Bánó, the artist often designed posters for electronic devices. This piece's main idea is based on a witty play with the slogan and the image: 'the winner brand is Videoton'