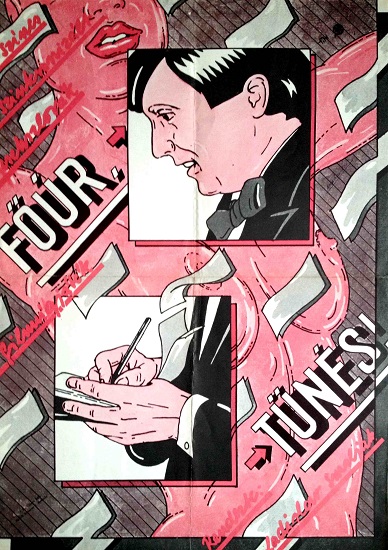 Waiter, Scarper!
Hungarian title:
Főúr, tűnés!
Artist:
Size:
Árendás, József
A2 1/2 Sheet (cca. 42 x 59 cm)
Year:
Condition:
1982
Near mint, fold marks. Near mint.
Material:
Price: $80
Description:
Imaginative, drawn poster for a Czechoslovak movie, by József Árendás.
Árendás was one influential figure in the graphics of the 1980s in Hungary. He developed a unique style for his posers. His excellent drawing skills are apparent on this poster. The world of comics, advertisements and other forms of low culture's design are reference points for this style. His works are often humorous and erotic.