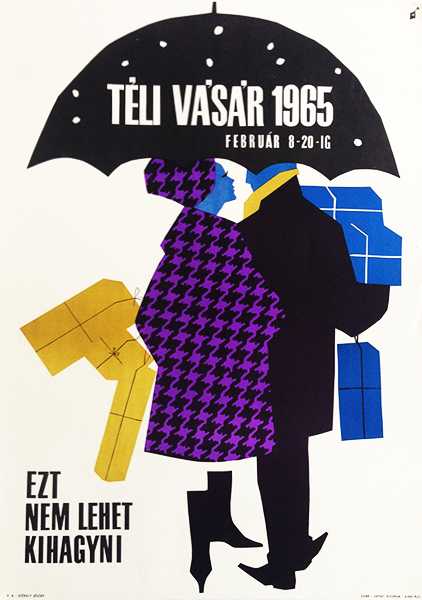 Winter Sale 1965 - you can't miss this!
Hungarian title:
Téli vásár - ezt nem lehet kihagyni!
Artist:
Size:
Unknown artist
B2 (cca. 50 x 70 cm)
Year:
Condition:
1965
Fine. Very light creases along the right border.
Material:
Paper, offset.
Price: $350 $210
Description:
Very decorative poster to promote the winter fair of 1965. The design was made with a paper cut-out technique. The colours and the shapes create a perfect harmony. The style reflects a common poster style of the 1960s and the compositin presents the patterns and colours in fashion at the time.