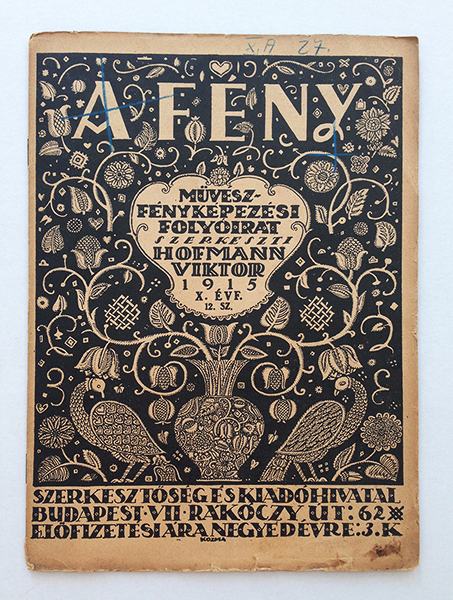 The Light 1915 X. 12. - Journal of art photography
Hungarian title:
A fény 1915 X. 12. - művészfényképezési folyóirat
Size:
A4 (cca. 21 x 29 cm)
Condition:
Fine, small tears and stains along the border, pencil marks on the cover, stains on some pages.
Material:
Paper, stone lithography.
Price: US$600
Description:
A Feny (The Light in english) is a 1915 Hungarian photography magazine with an Art Nouveau front cover designed by Lajos Kozma.
Editor in chief: Viktor Hofmann. The magazine contains advertisments, articles and news related to photography.
Actual size: 22 x 30 cm.