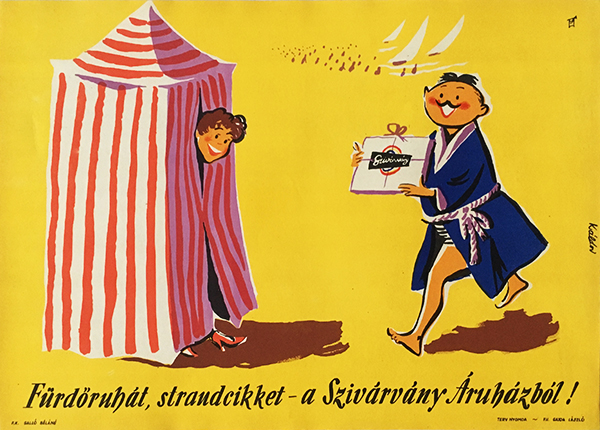 Swimsuits and beach accessories from the Rainbow Department Store
Hungarian title:
Fürdőruhát, strandcikket a Szivárvány Áruházból
Size:
Double Tram poster (cca. 34 x 24 cm)
Condition:
Fine, light wear.
Price: US$320
Description:
Tram poster of the Rainbow Department Store (Szivárvány Áruház) that advertises swimsuits and beach accessories. Káldor created a typical summer atmosphere for this purpose.
László Káldor's style is easily recognizable. He was designing humorous posters where the graphics are strongly associated with the slogan. From the second half of the 1950s he was frequently working for the Rainbow Department Store and always used the man with the mustache also apparent here.